We are very proud of our Glen Oaks Dental staff.
Each team member is committed to making each and every patient visit a positive experience. They are caring, empathetic, and skilled. They genuinely want to build relationships with patients, getting to know each on a personal level, and to develop bonds of trust and respect.
Our team members share our dedication to exceptional clinical care and accommodating customer service. They are here to assist you, always with ready and willing smiles!
~ Dr. Bejarano and Dr. Rydell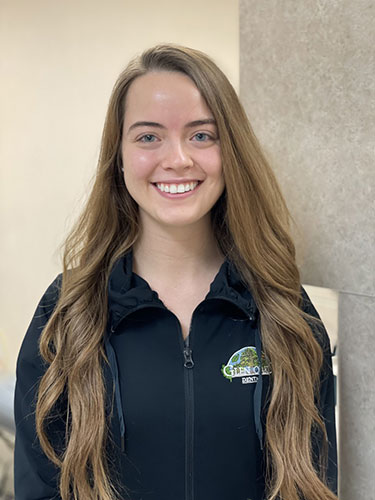 Amanda A.
Hygienist
I enjoy building relationships with my patients and educating them on the importance of their oral health. I also enjoy working with each person to develop practical strategies to maintain their oral health between professional cleanings. Keeping patients comfortable during their visits is my priority. I want everyone to feel at ease and to finish their visit with clean and happy smile!
I received my bachelor's in dental hygiene from the University of Minnesota in 2021 and joined Glen Oaks Dental in August of the same year. This is a supportive and friendly office, with everyone pulling together to provide the best care for our patients.
In my free time, I enjoy exploring with my dog, especially visiting local parks and hiking around Minnesota. I also like volunteering at nonprofit dental clinics to help the underserved in our community. When I have down time, I can be found with my family or enjoying acrylic painting.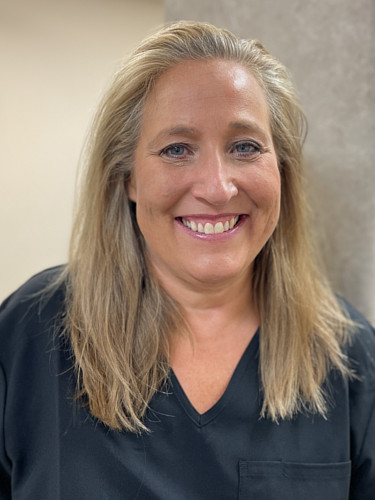 Chris
Hygienist
I have been a dental hygienist for 35 years and my favorite part of the job is being able to help people achieve oral; health and teach people new things. Aside from dental hygiene I have been an office manager and a trainer in learning and development. I'm excited to join Glen Oaks Dental because everyone is always happy and helpful, smiles every day!
My home like is spent with my husband of 31 years, and our son and daughter, we enjoy spending time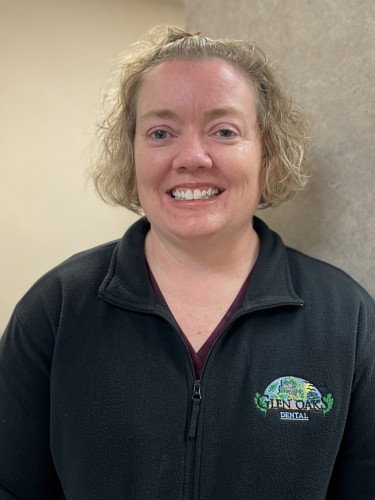 Heather
Hygienist
I have been a dental hygienist for 23 years and look forward to treating you in our office. I have held positions in office management, clinical dental hygiene, dental hygiene educator and digital imaging educator. In addition to working part time at Glen Oaks dental, I teach full time at the University of Minnesota in the dental hygiene department. I am also very active in the Minnesota Dental Hygiene association and currently serve as the President Elect for our local state component.
When I am not working, I enjoy spending time outdoors with my family, anything with water, cooking, gardening and completing DIY projects. I look forward to seeing you at our office.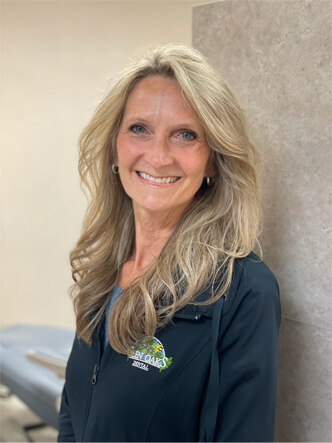 Lisa H.
Hygienist
I like building patient relationships and getting to know each person as we work to help them achieve the best oral health possible. As a hygienist, I perform various duties to help patients achieve and maintain good oral health. These include assisting the doctors by performing initial screenings, taking X-rays, cleaning teeth, and providing oral healthcare instruction. Seeing a clean smile at a recall visit makes me smile!
I obtained my licensed dental hygienist degree from the University of Minnesota School of Dentistry, started in the field in 1990, and joined Glen Oaks Dental in 1991. I love the positive attitude and outward energy that everyone brings to this practice. We have lots of laughs and enjoy working together, which makes for a wonderful atmosphere for us and our patients.
My best friend and I have been married for over 30 years. We have two grown children. Both graduated college and are busy in their careers, so we are now officially "empty nesters." I love all things outdoors: downhill skiing, jet skiing, hiking, and biking especially. We love to travel, play games, and hang out and adventure with our kids, who bring us the greatest joy and happiness.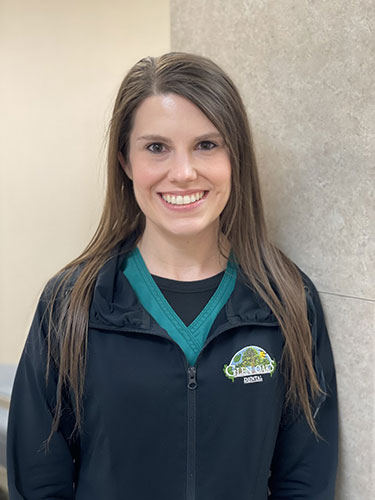 Amanda H.
Licensed Dental Assistant
I have been a patient at Glen Oaks Dental since I was seven years old, so I know our patients are in excellent hands! As an assistant, I spend a lot of my time chairside, assisting the doctors with various procedures. They are talented and gentle dentists, which keeps our patients comfortable and relaxed. Seeing people's happy smiles when we're done, and hearing their words of thanks for making the visit a breeze, is the best reward I can imagine!
I graduated from Herzing University in 2010 with a diploma in dental assisting, and started my career in 2011. In 2013 I joined Glen Oaks Dental and found my professional home and family. Everyone is friendly, helpful, and dedicated to keeping our patients healthy and smiling.
I married my husband Travis in 2016 and, in 2020, our son Logan was born. I enjoy spending time outdoors with my family, vacationing on road trips, gardening, and sewing quilts.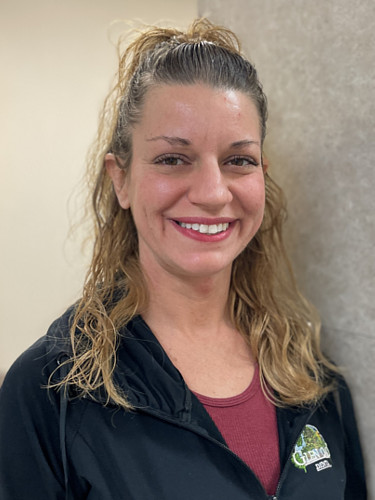 Amanda K.
Licensed Dental Assistant
I like helping people. In addition to providing chairside assistance during procedures, I offer patient care and handle sterilization tasks. My focus, and that of everyone at the office, is always on our patients. We care about their safety, health, and comfort and want only the best for them, in addition to a healthy smile!
I attended Herzing University and am a graduate of the Class of 2012. In 2013 I started my career by joining Glen Oaks Dental and immediately knew I was in the right place. Ours is an amazing team, with everyone encouraging one another so we provide patients with the best care.
My life outside of the office is all about family. My fiancé Tony and I love to make memories with our daughter, Charlotte. I also love to hang out with my family and friends, travel, and camp.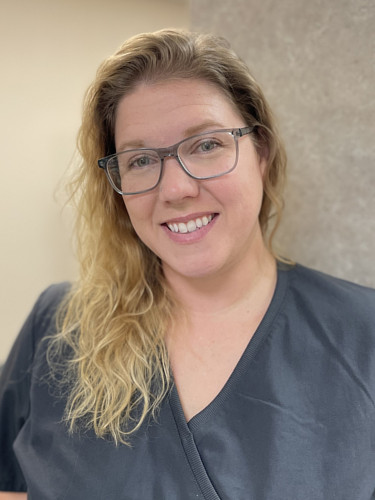 Elizabeth
Dental Assistant
I began working in the dental field in 2021 and joined Glen Oaks Dental in 2023, everyone here has been so helpful and welcoming and I am excited to be a part of the team. I spend most of my time assisting the doctors chairside and helping set up the rooms for each visit. My favorite part of working in dental is being able to help patients feel better and more confident with their smile.
My time outside of work stays full, spending time with my spouse, our four kids and our pup. I love spending time with them watchi9ng sports, playing games and going on adventures.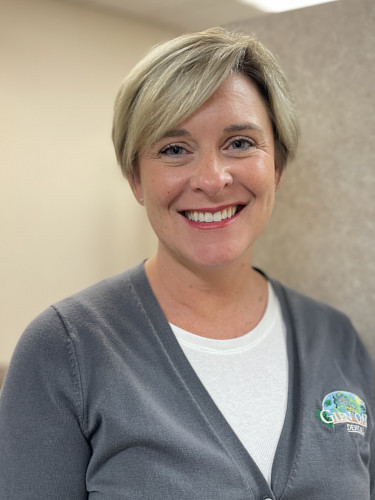 Courtney
Patient Care Coordinator
As a patient care coordinator, I enjoy building relationships with our patients. I have been in the dental field since 2014, holding various positions such as hygiene coordinator, insurance verification specialist and office manager. Working at the front desk I am able to interact with patients through checking them in and out for their appointments, scheduling and verifying their dental insurance. I started working at Glen Oaks Dental in 2023 and I really like it because everyone is great at their jobs, with lots of experience, easy going and friendly.
Outside of work I am a Navy mom with two daughters, two dogs a cat. I enjoy cooking, spending time in my garden and trying my hand at baking.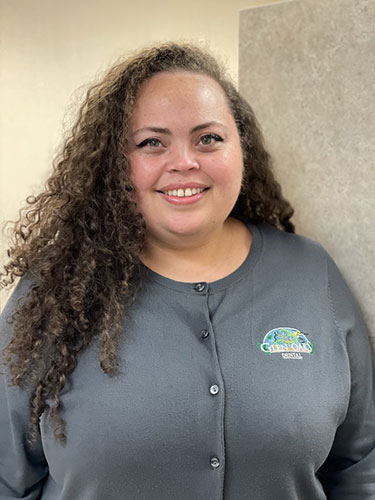 Michelle
Patient Care Coordinator
As a Patient Care Coordinator, I enjoy the patient interaction throughout the day, meeting people new to the practice, and catching up with current patients. Working at the front desk, I get to see and talk with everyone as I welcome and check them in, answer questions and update paperwork and insurance. I began working in office administration in 2007 and in the dental field in 2018. I have held a variety of positions including assistant office manager and treatment plan coordinator. In 2022 I was welcomed to Glen Oaks Dental and couldn't be happier. Everyone is friendly, kind, helpful and truly wants only the best for our patients.
Outside of work, I enjoy spending time with my family trying new foods and exploring nature. I also have a passion for the arts; I enjoy going to museums, theatrical plays as well as creating art of my own.